Blender (jusqu'à 2.49)
Python
Tips and tricks(6)
The Disp_paint script :
Description: using the vertice's color values
to carry out a displacement in space.
updated : 7/08/2005
(version française)
This script displaces mesh vertices according to vertex color values.
Select the mesh, enter Edit Mode and run this script to open its GUI. Options include setting mode, orientation, size and number of repetitions of the displacement. You can enter Vertex Paint mode and alternate applying displacements and painting parts of the mesh.

Orientation includes vertex normals, local coordinates and noise (you may need to resize the scripts window to view the noise menu below the "Last Error:" lline. This menu lets you define noise type from the many options available in Blender.

Notes:
The "Create" button will make at any time a copy of the active mesh in its current state, so you can keep it and continue working on the copy; One of the great possible uses of this script is to "raise" terrain from a subdivided plane, for example, with good control of the process by setting options, defining orientation and alternating vertex painting with displacements.

Version that can be integrated into Blender 2.32/2.33 menus and following :
Disp_paint237.py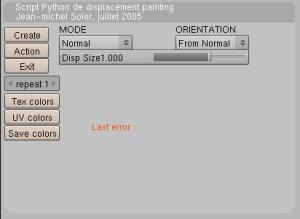 Closer to the current esthetic of Blender .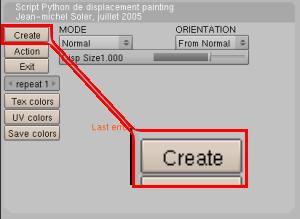 Create : duplicate the current mesh object.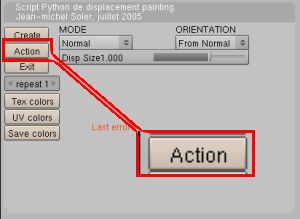 Action : apply the selected parameters. If the repeat value is superior with 1, Action is applied again on the preceding result . This process can give original blisters.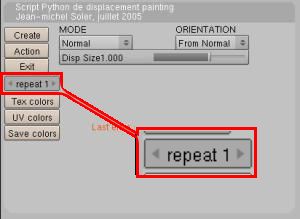 Tex colors : apply a mesh.update on the selected object so that it takes the colors of textures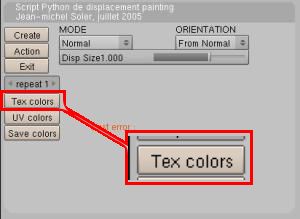 UV colors : collect the colors of the first picture found in the mesh .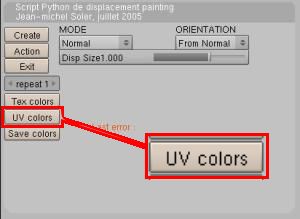 Example : the result depends on the smoothness of the grid.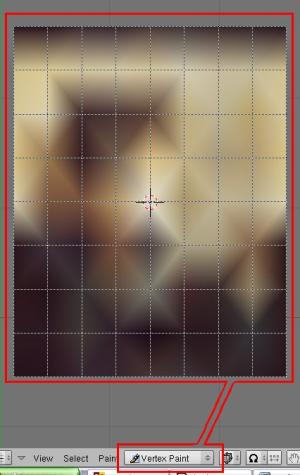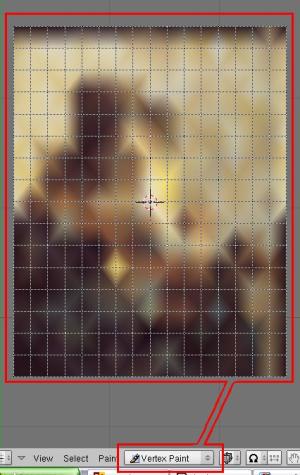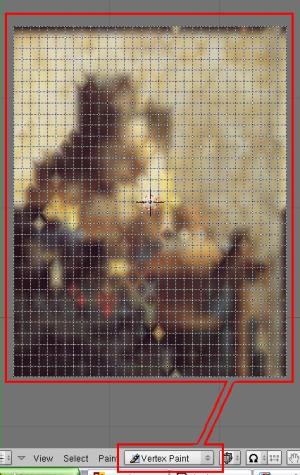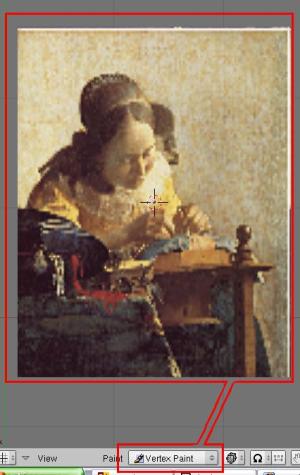 Save colors : records the vertexcolors values in a temporary buffer. Note that the button disappears to be replaced by Rest colors that will restore the colors.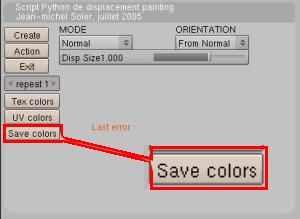 Mode Find color : find the vertices and the faces that carry or touch a specific color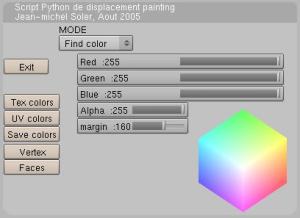 Works in FaceSelect too .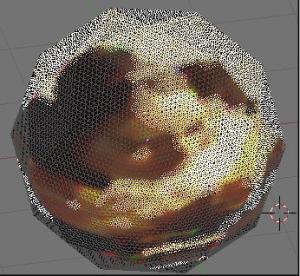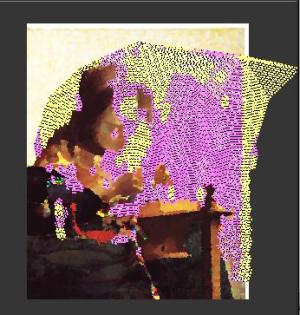 User intructions and various advices
Dividing sufficiently the mesh object :


The page dedicated to this script on Elysiun
http://www.elysiun.com/forum/viewtopic.php?t=23739
Questions concerning this page can be asked on :
news://news.zoo-logique.org/3D.Blender